Welcome to Jennuine Life!
My name is Jennifer and I am the mind behind Jennuine Life. Im am so excited that you have decided to join me, whether this is your first time or you are frequent visitor…WELCOME!
I figured the easiest way to introduce myself is to share 10 fun facts about me. I hope you enjoy and leave a comment below sharing one fun fact about you! I'd love to get to know you!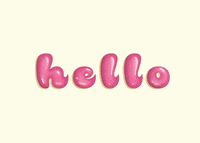 I am originally from New Jersey – I lived there for 25 years before I moved to Atlanta and then eventually Austin
I attended Temple University for 2 years and had to come home. 🙂
I work at Google. (Yes, working there is just like the movie)
I am a HUGE Dallas Cowboys fan!
I am terrified of cats…no like I would cry if one came near me!
I LOVE a good road trip! I am the one that is totally fine with stopping and taking pictures
I could eat buffalo wings for the rest of my life (all flats, fried hard with blue cheese :))
I have a very sassy + adorable Bischon Frise named Puffy (who happens to love cabinets LOL!
9. I thing the fall is the best season (maybe because I was born in October?!)
10. I've always wanted to spend Christmas in Denver, CO in a cabin – it's on my bucket list!
Live a "jennuine" life!
Jenn Nicole
Good company in a journey makes the way seem shorter. — Izaak Walton